Ad blocker interference detected!
Wikia is a free-to-use site that makes money from advertising. We have a modified experience for viewers using ad blockers

Wikia is not accessible if you've made further modifications. Remove the custom ad blocker rule(s) and the page will load as expected.
Wing-Wurm's Nemesis Armor

Information
Rarity
Nemesis
Element
Maximum level
30
Craftable
No
Fusable
Unknown
Level to unlock plus
n / a
Evolution levels
n / a
Match
No match
Enhancement points
10
8
Stats
Crafting
Base
per Lv
Max
Crafting materials
n / a
Regular
196
+10
486
Materials found from
n / a
225
+9
486
Materials location
n / a
Plus
n / a
+n / a
n / a
Crafting cost
n / a
n / a
+n / a
n / a
Crafting time
n / a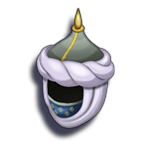 Wing-Wurm's Nemesis Armor was the Nemesis to the Epic Boss the Horrible Wing-Wurm.  It could be obtained from the Dark Prince's Chest while this was the current Epic Boss.
Wearing this armor while fighting this Epic Boss causes 3x the normal damage.
Armor

Common
•

Uncommon
•

Rare
•

Super Rare
•

Ultra Rare
•

Legendary
•

Epic
•

Dragonforged
•

Shadowforged
•

Nemesis
•
Epic Boss Armors
•
Fusion Boost Armor