You can change the game settings in the game by clicking Options in the Main Menu.
You can enable or change the volume of the SFX or Music in the Options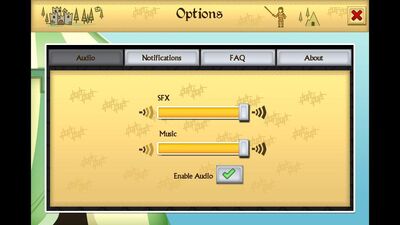 Notifications
Edit
You can change the notifications the game sends you if the settings whether you want to cancel the Building notification, Craft notification, etc.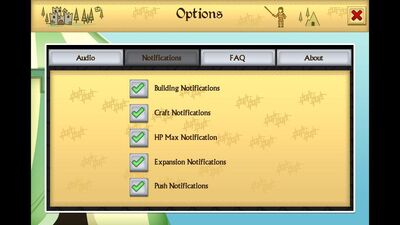 Here, you can view the FAQ or contact Gree and new you can bind and retrieve accounts.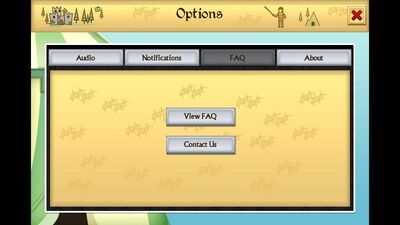 You can see the game version in the About and the Terms of Use. You can also see the Glee and Dugo sign there.