Ad blocker interference detected!
Wikia is a free-to-use site that makes money from advertising. We have a modified experience for viewers using ad blockers

Wikia is not accessible if you've made further modifications. Remove the custom ad blocker rule(s) and the page will load as expected.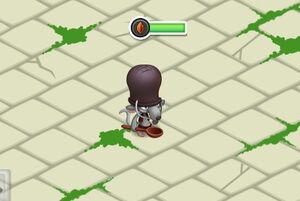 Gremlin Warrior is one of the low level enemies found in Relic Ruins before facing the Earthquake Serpent.
Vital Statistics
Edit
Element: Earth
Hit Points: ???
Possible Drops: Earth Shards
Experience: 1 (Normal), 2 (Mighty), 3 (Valor), 6 (Honor), 11 (Epic)
Quest Involvement
Edit
Gremlin Warrior is involved in the following Quests:
Artie's Career Change 2
Bump in the Night 1
The Wayward Wand 2