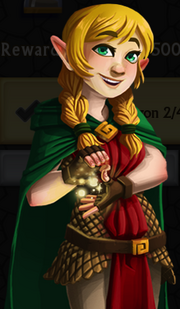 Gwen is a wizard, and a bit of a know-it-all, when she's not having her wand stolen.
---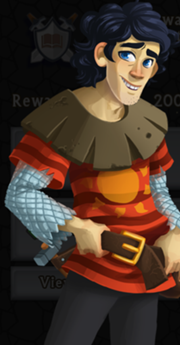 Your doofus-head Squire, frequently getting himself into trouble. Scared of most things. 
---
Morgan is a wizard-school-dropout  who is an amorer. She can take bits of stone and other materials and form them into armour for you. She also likes fountains because of her memories.
---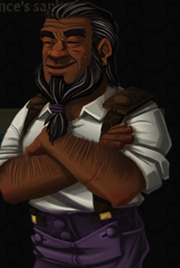 Armour fusion and enhancement expert which is really helpful when you need to get good armors
---
Dark Prince
Edit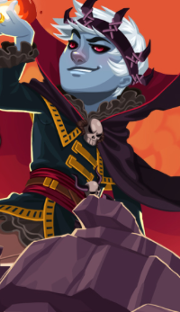 He mostly exists to mock your existence and threaten you in humorous ways. And you can get the The Dark Prince's Royal Armor if you beat  him a couple of times.
Ad blocker interference detected!
Wikia is a free-to-use site that makes money from advertising. We have a modified experience for viewers using ad blockers

Wikia is not accessible if you've made further modifications. Remove the custom ad blocker rule(s) and the page will load as expected.