These are the special boss drops that you can get in each location. Some Bosses drop only 1 type of Crafting Material, but most will drop a rarer material as well. The rarer material is dropped less frequently than the usual material.
In the Kingdom of Darkness you will encounter all previous Bosses again. They are stronger than earlier and they will drop the same materials as they do in their own locations.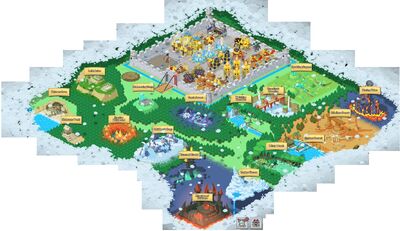 Ad blocker interference detected!
Wikia is a free-to-use site that makes money from advertising. We have a modified experience for viewers using ad blockers

Wikia is not accessible if you've made further modifications. Remove the custom ad blocker rule(s) and the page will load as expected.